Our Staff
Each staff member of Cornerstone Bible Church has felt the call of God upon their life to serve in vocational ministry.  They have made individual sacrifices and given up their previous secular careers.  Dedicated to training and equipping the body, they each specialize in various areas of the church.  The staff serves under the authority of the Board of Elders.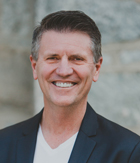 Bruce has been the lead pastor for 15 years, but started attending 38 years ago when he was a mere child at APU. There he earned a BA in art and entered a career in Graphic Design. Years later he became a traitor by attending Biola University where he received a Master's of Divinity from Talbot Seminary. In a preaching class there he was booed for being an APU alum!

Bruce's love for Christ has resulted in a love for teaching the Bible. His next greatest love is his wife Monica, his daughter Mika and his son-in-law Blake, his son Tyler and his daughter-in-law Taylor.

In his "free time" you can find him hiking Marshall Canyon with Mika, riding his dirt bike up Baldy Mesa with Tyler, or cruising PCH in his Mustang with Monica (so fun).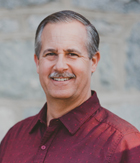 Throughout Mike's career as an educator and pastor, he maintains a passion for teaching, mentoring, coaching, and encouraging young people.  His desire is to fulfill the Great Commandment and the Great Commission.  Mike is one of our teaching pastors, he leads the Shelter College Ministry, coaches 4 CBC staff members, and oversees the Local Missions Team and Foreign Missions Leadership Team.  Mike is also an adjunct professor in the Dept. of Leadership & Organizational Psychology at APU.  He and his wife have four grown children.  Mike is an avid soccer player and fan, loves to cook, and is one who cannot say no to coffee and conversation.  You just might find him at one of his off-site offices such as Mantra or Chick-fil-A
MIKE CHURCHILL
Outreach Pastor

mikechurchill@cbcglendora.org

Mike oversees connection, evangelism, Men's Ministry and outreach.  Mike and his wife, Audra have 3 young and energetic children.  He loves to surf and find the latest tech gadgets, but most weekends you will find him simply trying to keep up with his kids. Mike believes strangers are just friends he hasn't met yet, and that bacon, well, enough said, bacon!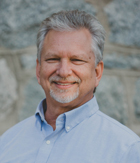 Bob serves as Administrative Support Pastor and oversees Finances, Facilities, Human Resources, Safety & Security, Legal Compliance, Campus Redevelopment, and assists with Small Group Ministries. With college degrees in Church Ministry, Christian Administration, Music Performance, and Audio Engineering, Bob enjoys being able to cross over into various areas of service.  He is an encourager at heart, and a Board-Certified Christian Life Coach. 

He and his wife, Donna, have two amazing married daughters who are accomplished vocalists (like their mom).  His hobbies include playing jazz soprano sax, audio recording engineering, and tweaking computers. "Donna and I love to spend our free time together walking, enjoying breakfast dates, and watching the Dallas Cowboys."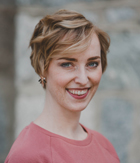 Sarah is thrilled to be the  worship leader at Cornerstone. "It brings so much joy to see my church family worshiping together in song, scripture and fellowship every week. This is what the kingdom is all about!" Sarah graduated from Azusa Pacific University in 2017 with a bachelors degree in Music and Worship. In their free time Sarah and her husband Bryan enjoy spending time with friends and family, or relaxing at home and watching football. Sarah cheers for the Seahawks and Bryan is a Raiders fan, yet some how they make it work.

Jared is excited and honored to be serving as the Worship Arts Technical Assistant for CBC. He graduated APU with an undergraduate degree in Cello Performance and Honors Humanities, and recently graduated alongside his wife Natalie with their masters degrees in Cello Performance and Music Education respectively. He enjoys using his passion and gifts in music to further glorify God, and encourage those around him to worship wholeheartedly. "When I am making music, I feel especially close to God, and having the blessing to be able to share that experience with others brings joy to my heart." In his free time, Jared loves to walk with his wife Natalie, write and play music with friends, practice cello, and cheer for his beloved Seahawks during football season!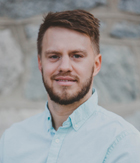 Ben oversees the middle school teaching, events, discipleship, and family ministry. "My goal is to be faithful to the calling that God has given me in engaging students, the church, and our community with the love and grace of Jesus so that they may be transformed by Jesus."  Ben and his wife Je'Nelle have two precious daughters, Brielle and Addison.  " I am an avid Kansas City Royals fan and enjoy using my grill and BBQ Smoker, and yes I will cook for you."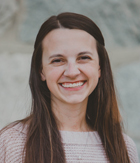 Savannah leads our elementary ministry for 1st-5th graders, as well as our Wednesday night Awana program and our summer VBS. She graduated from Biola University, receiving her Bachelor of Arts degree in Christian Ministries with an emphasis in Children's Ministry and a minor in Bible and Theology. She is married to Steven, a data analyst at APU. Their family includes two beautiful daughters, Piper Laurel and Bridget Kate, and St. Augustine the Pug.  On her days off you can find Savannah at Disneyland with her family, enjoying a good cup of boba milk tea, or watching The Office.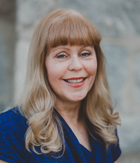 Melanie oversees our early childhood ministry, which includes recruiting and training volunteers, curriculum development and implementation, and mainly loving kids and their families by giving them experiences which will lead them to our safe, loving, fun
Heavenly Father. "My husband, Jeff, and I have three adult kids. My hobbies include performing with the Gary Bonner Singers, Angel baseball games, substitute teaching, and going to the beach."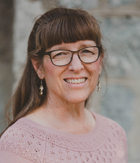 Pam provides oversight and leadership for the operational functions of Cornerstone.  "I am humbled and grateful to see how God uses His gifts in my life to further His kingdom, and love coming alongside and assisting the ministries of our church community.  My husband, Ray, and I have 3 grown sons, and 3 wonderful grandchildren. When I'm not at work, you may find me jogging around the neighborhood, quietly quilting at home or having some friends over for dinner."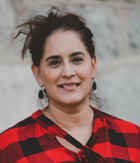 Lisa oversees the financial and business transactions of the church, and assists the Administrative Support Pastor with facilities and HR. "I am blessed to work with such a great staff whom I have grown to love like family. My husband Ralph and I have been married for 22 years and have two beautiful grown daughters along with our newest addition, our grandson Austyn.   My hobbies are breakfast, lunch and dinner (and hiking too!)."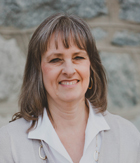 Sheri coordinates data collection and assists with day-to-day office administration for the church staff.  Sheri and her husband Gary attended Cornerstone in the 1980s while attending Azusa Pacific and in their first few years of marriage.   After moving away during the 1990s, they returned to Cornerstone in 2001 with their three now-adult sons in tow.  Sheri enjoys playing games, long walks, attending sporting events, particularly at Azusa Pacific, and assisting Cornerstone ministries, focusing on Awana, while also playing piano for the senior Bible study.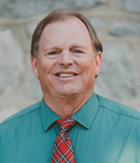 David performs the maintenance on the buildings and grounds, and oversees the landscaping and parking areas. David, and his wife Mary, have three grown children. They love spending time with Declan and Lorelai, their two precious grandchildren and joy of their lives.
NATHANIEL BARFIELD
Event Set up

My name is Nathaniel. I am a student at Azusa Pacific University, majoring in Christian Ministries with a concentration of Church and Pastoral Ministries. I have grown up, served, and continue to serve here at Cornerstone Bible church for the last two decades. I assist where I am needed and do my best every time. In my spare time, I enjoy growing my worship skills through the guitar, perfecting my archery technique, and spending quality time with friends. I am beyond thankful and blessed to be part of this church family.
Lisa is charged with coordinating the childcare for children 0-5 during special events and on campus studies. "I feel blessed and honored to serve the Lord at Cornerstone by ministering to families with young children." She and her husband Jeff live in Glendora and have 1 high school daughter. Along with her love for children, she enjoys attending her daughter's volleyball games, long drives with her husband, playing with her puppy and scrap booking.