New Attender Lunch
THIS SUNDAY, June 4, 12:30pm
Cornerstone House
New attenders are invited to join Pastor Bruce for lunch after church on Sunday, June 4. We look forward to getting to know you better.
Young Adults Lunch
THIS SUNDAY, June 4, 12:30pm
Join us for lunch at the Glendora Public Market after church at 12:30pm!
For questions, contact Kara Weber at 626.485.5735
Invite someone to come with you.
Vacation Bible School
SMALL GROUP LEADERS NEEDED
VBS is about a week away and we are so excited! We are still in need of 2 volunteers who could serve as elementary small group leaders for our morning VBS sessions. If you are available the week of June 12th-16th to serve, please contact savannahcariaga@cbcglendora.orgas soon as possible!
WISHLIST ITEMS
If you purchased items from our VBS wishlist, please drop them off at the church office as soon as possible. Thank you!
Summer Kickoff
Youth Ministry 6th-12th grade
Tuesday, June 6, 7-9pm
All Middle School and High School students are invited to kick off the summer with us!  Come enjoy free hot dogs and Kona ice as we have a time of worship, teaching, and community together!
House of Prayer
Wednesday, June 7, 6:00-9:00am
The Worship Center will be open this Wednesday from 6-9am for a space of prayer. Feel free to come and go as needed. Coffee and baked goods available.
Men's 2nd Breakfast
Saturday, June 24, 10am
Men—Join us as we take time together to consider and discuss questions and topics that concern us all. Bring a friend and connect through worship, fellowship, and a catered meal. Suggested donation $10. For more information contact Mike Churchill (mikechurchill@cbcglendora.org)
Register online here.
Volunteers for
Elementary Ministry
Volunteers Needed for 8am Elementary Check-In
We need volunteers to greet our elementary kids at 8am and check them in with our electronic system! The timeframe is 7:45-8:10am, and we need volunteers who can commit on an every other week or weekly basis. Please contact savannahcariaga@cbcglendora.org for more information
Volunteers Needed to Make Breakfast
Our 8am 1st-5th graders are served pancakes and sausage every Sunday during Sunday School. If you are gifted with a pancake griddle and could commit to making breakfast for our kids one Sunday a month during the 8 am service, please email savannahcariaga@cbcglendora.org
Foreign Missions Prayer Focus
ROSA CHURCHILL, ENCOMPASS, MEXICO
Pray for Rosa as she provides leadership and resources for women and children at local churches in the Tijuana area. Pray for God to use her to encourage others in various ministry locations.
Local Missions
Prayer Focus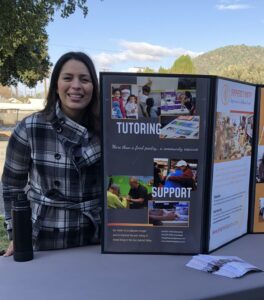 SHEPHERD'S PANTRY
Praise God for our staff at our 3 Shepherd's Pantry locations – Glendora, Irwindale, and Baldwin Park! Please pray for volunteers to serve during the summer by helping sort and distribute the food at these locations. Continue praying for the many individuals and families who need a helping hand during difficult times.
Stewardship Report
Giving year-to-date                                                                $1,844,636
Budget year-to-date for 2022-2023                                     $1,707,840
Raise the Roof       $2,404,788
SERVICE TIMES
8:00AM – in the Worship Center
Children's programs for birth-5th grade
9:30AM – in the Worship Center
Service is streamed at cbcglendora.org
Children's programs for birth-high school
11:00AM – in the Worship Center