DIG IN LUNCH
Sunday, October 1, 12:30pm
Come join us for a relaxing time that includes some tasty, home-cooked food. It's a great time to connect with other college students who are a part of Cornerstone as well as meet new people. Enjoy the food and table talk in a "home away from home." Dig in will be held at 367 Catherine Park Dr., Glendora.
412 Lunch
Sunday, October 1, 12:45pm
If you're hungry for food and community join us after the 11 o'clock service for lunch at the Glendora Public Marketplace (905 E Arrow Hwy, Glendora). Please park on the street.
Tuesday, October 3rd, 6:00pm
Join us for a brief prayer meeting before the City Planning Council Meeting to approve our Conditional Use Permits regarding our building expansion. We will meet together under the big tent.
Wednesday, October 4, 6:00-9:00am
The Worship Center will be open for you to have devotional time, to pray alone or to pray with others.
Coffee and baked goods will be available. Start your day with prayer!
S'MORES & STUFF: NERF WAR EDITION
Friday, October 6, 6:00pm
Middle School Students will enjoy an evening of Nerf Wars and S'mores! It's free and a great way for Middle School students to meet other students and invite their friends to church!
Contact Ben Cook for more information ([email protected])
Camp 456 Registration Opening Soon
Sunday, October 15th
4th-6th graders are invited to this fun weekend up in the mountains where we'll attend chapel, participate in recreational activities, and grow in Jesus with each other. Cost is $175 per student, camperships are available!
Scripture In Color: Women's Watercolor Workshop
Saturday, October 28th, 10:00am
Join us for a relaxing morning of painting in scripture and mingling with your sisters in Christ. Whether you're a prodigy or you've never held a paintbrush we'd love to see you!
Sunday, October 8, 12:30pm
Are you new to Cornerstone and wanting to get connected? Join us and Pastor Bruce for lunch in the Cornerstone House! Email [email protected]
Looking for an opportunity to serve? We need greeters for the 9:30 service, starting in October! If you feel called to be a friendly face and make people feel welcome, please email [email protected].
We have almost 200 kids signed up for Wednesday night's Awana program, and we are in need of 8 more volunteers in order for us to provide a safe and fun program for the kids in our community. We need leaders for ages 3-6th grade. Please email [email protected] if interested.
Wednesday evenings 6:00-7:45pm
MEN'S RETREAT
Friday-Sunday, November 3-5
Men – join us for a weekend of growing deeper in our faith as we experience God through community. We will spend 3 days in Big Bear at Pine Summit Resort.
Cost is $149. Scholarships available. Register on Holy Grounds on Sunday or ONLINE HERE.
Foreign Missions Prayer Focus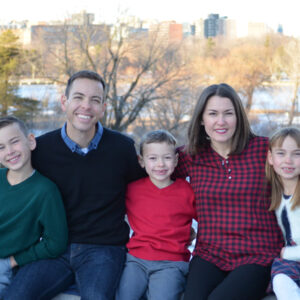 LEIF & KATHY JENSEN, QUEBEC
Praise God for their move to Gatineau, Québec – he answered our prayers for a house suitable for family life and ministry that is in a strategic location! Pray for making intentional and fruitful connections with believers and unbelievers in their neighborhood. Praise God for the gospel-centered conversations they have had lately and pray that these get nourished as they seek to make disciples. Pray for consistent and fruitful meditation in the Scriptures that would bear the fruit of joy in their hearts.
Local Missions Prayer Focus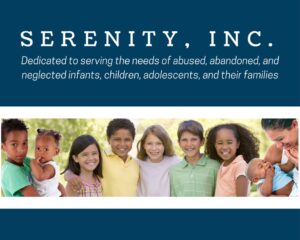 SERENITY INC – FOSTER CARE & ADOPTION SERVICES
Please pray for strength and wisdom for our Placement Staff as they get the calls from local counties for children needing homes. Pray for wisdom in matching the children to the right family and for openness of our families to stretch their comfort level as they take children. We especially need homes right now for children ages 6-12 (and some older ones) – please pray that each of these children will be placed into a loving home.
Stewardship Report
Giving year-to-date                                                                $422,894​
Budget year-to-date for 2023-2024                                       $484,855
Raise the Roof       $2,426,605
SERVICE TIMES
8:00AM – in the Worship Center
Children's programs for birth-5th grade
9:30AM – in the Worship Center
Service is streamed at cbcglendora.org
Children's programs for birth-high school
11:00AM – in the Worship Center