Opportunities for High School Connection
With our move to online meetings instead of onsite gatherings, Mike Bain shares about the variety of ways for High School Students and their families to join us in connection and spiritual growth. We realize that everyone is adjusting to a new way of experiencing community and we're working toward that goal. Please check back on a weekly basis to see updated content and resources for High School Ministry.
Stay connected with us on Instagram & Facebook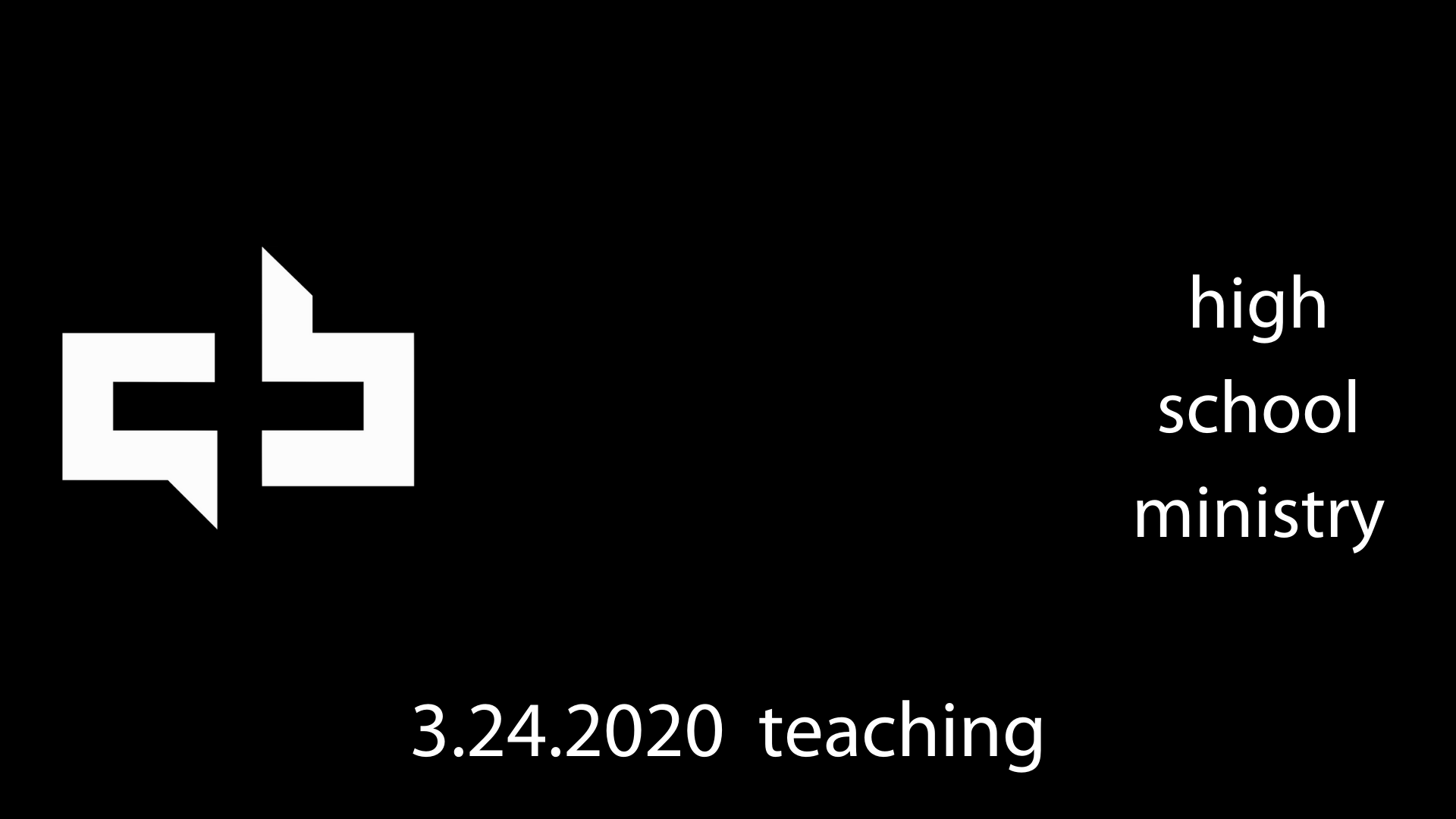 High School Ministry
It is our desire to continue providing a safe, challenging, Christian environment for students to experience God's love and to grow in their faith. Our programs, such as Sunday Morning, Tuesday Night, and outreach events are led by qualified people who love the Lord and seek to help students grow in Christ.
Our vision and goal for ministry is to effectively communicate the Word of God, invite students to experience God's love and forgiveness, create an environment conducive to building relationships, and encourage students to be outward focused. These are essential parts of youth ministry.
Weekend HS Community
Sundays 9:30 am
Sunday morning is a great time for high school students to process the previous week & gear up for the week ahead. Having a group of people that we can belong to & experience community is important for everyone. We're all better when we have support & encouragement. We check-in with each other, read/teach the Bible, and pursue blessed living together.
Location: The Glendora Women's Club (North of the CBC Campus)
Mid-Week HS Community Night
Tuesdays 7:00-9:00 pm
Tuesday night has become a great time to hit the pause button during the week & come together with friends & small group leaders. We engage in musical & non-musical worship, go through a short time of biblical teaching, & finish with time to process with a small group of students. Having time to share & be encouraged right in the middle of a hectic week can be refreshing & refocusing for everyone.
Location: The CBC Worship Center
Mike Bain
Mike oversees the high school teaching, events, discipleship, and family ministry. "I'm so grateful to be a part of our families' and students' lives. Watching others discover and live out who they are in Christ is the most exciting thing in the world to me. My wife and I enjoy playing with two boys–Owen and Levi–and our daughter Abby.  I'm a die-hard Pittsburgh Steelers and Penguins fan. If I have free-time, I'm most likely itching to play disc golf or basketball."