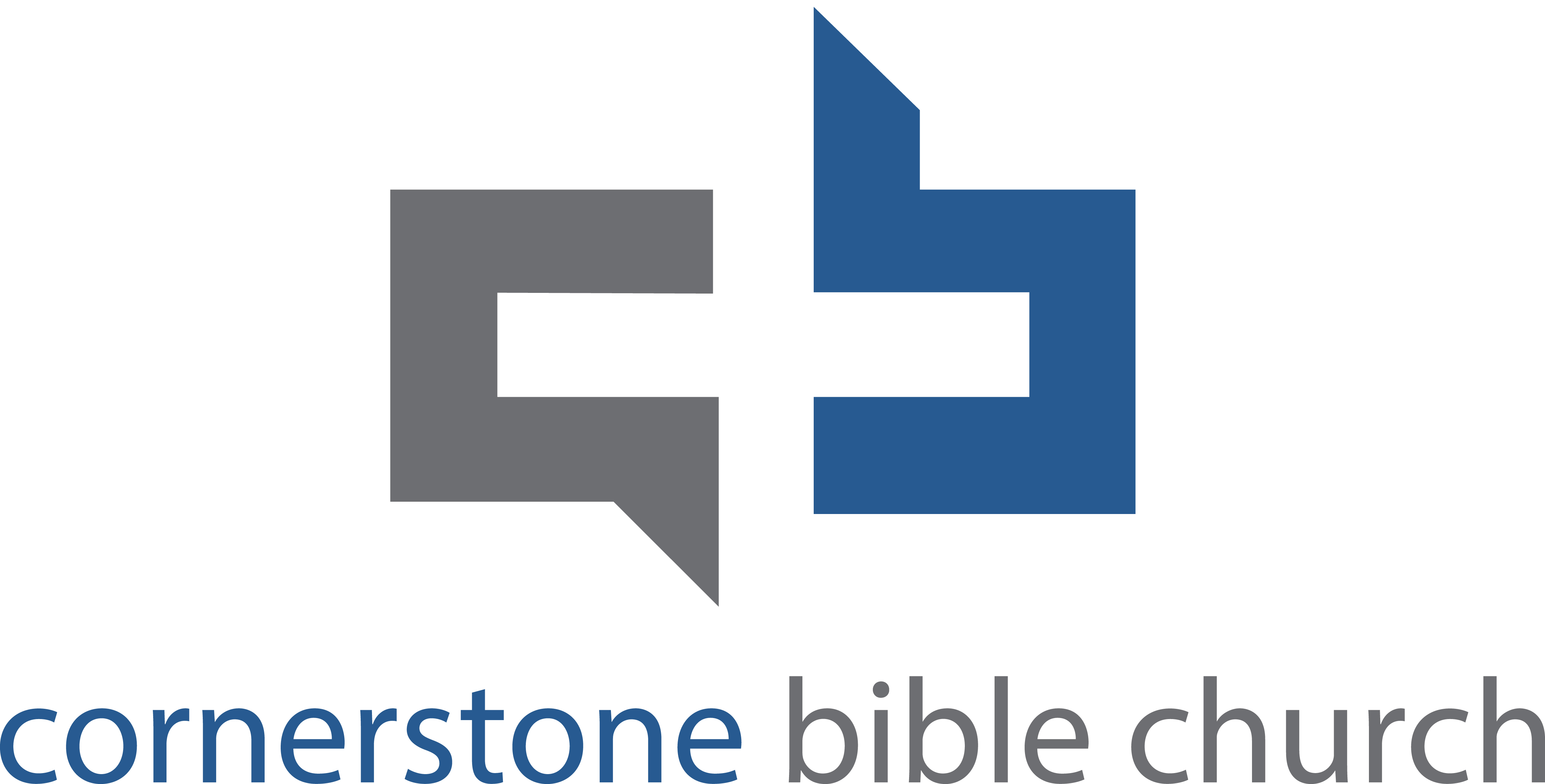 Psalm 33:20-22
   We wait in hope for the Lord;
    he is our help and our shield.
   In him our hearts rejoice,
    for we trust in his holy name.
   May your unfailing love be with us, Lord,
    even as we put our hope in you.
Sunday Morning Services 
At this time, all services have been moved online.
We encourage you to join us on the livestream at 9:30 each Sunday morning.
Click here to view the live feed as well as past sermons and notes.
Upcoming Events
At this time, all events have been postponed or moved to online.
April 2, 2020
Dear Cornerstone Family,
It is week 3 of the "Shelter in Place" order and for many it feels like month 3! As people are adjusting to this troubling circumstance, I continue to hear people stating that they are trying to figure out "this new normal." As I have been making some of the same adjustments the Lord has reminded me of a few things. One of the most meaningful reminders came from this Psalm…
I sought the Lord, and he answered me; he delivered me from all of my fears. Those who look to him are radiant; their faces are never covered with shame. This pour man called, and the Lord heard him; he saved him out of all of his trouble. The angel of the Lord encamps around those who fear him, and he delivers them. Psalm 34:4-7
The "new normal" for the believer is the "normal" that has always existed: God is our protector, our provider, our sustainer and friend!
Here are a few updates on your church staff's new normal:
Posts on social media and our website to encourage and inspire you are made morning and afternoon
Our goal is that every one of the 417 households that call Cornerstone home will have had a personal contact from the staff and know that they are being prayed for.
In the last 2 Sundays we have had almost 500 households joining us online each week. Breakfast club for our children met last week online, and lessons are provided for families to have Sunday School together at home.
Throughout the week, over 50 of our students (6th-12th grade) have been able to connect and study the word together, and on Wednesday nights 40 children and their adult leaders have joined in to AWANA online.
A number of our small groups are continuing to meet over Zoom or Google Hangouts. If your group needs help setting up a virtual meeting, contact the church office and we will help you out.
If you aren't already connected to our APP, you can find it in the Google or Apple app stores. Click on the "Prayer Request" tab so that the staff can have the privilege of praying for you.
I love you all!
Pastor Bruce