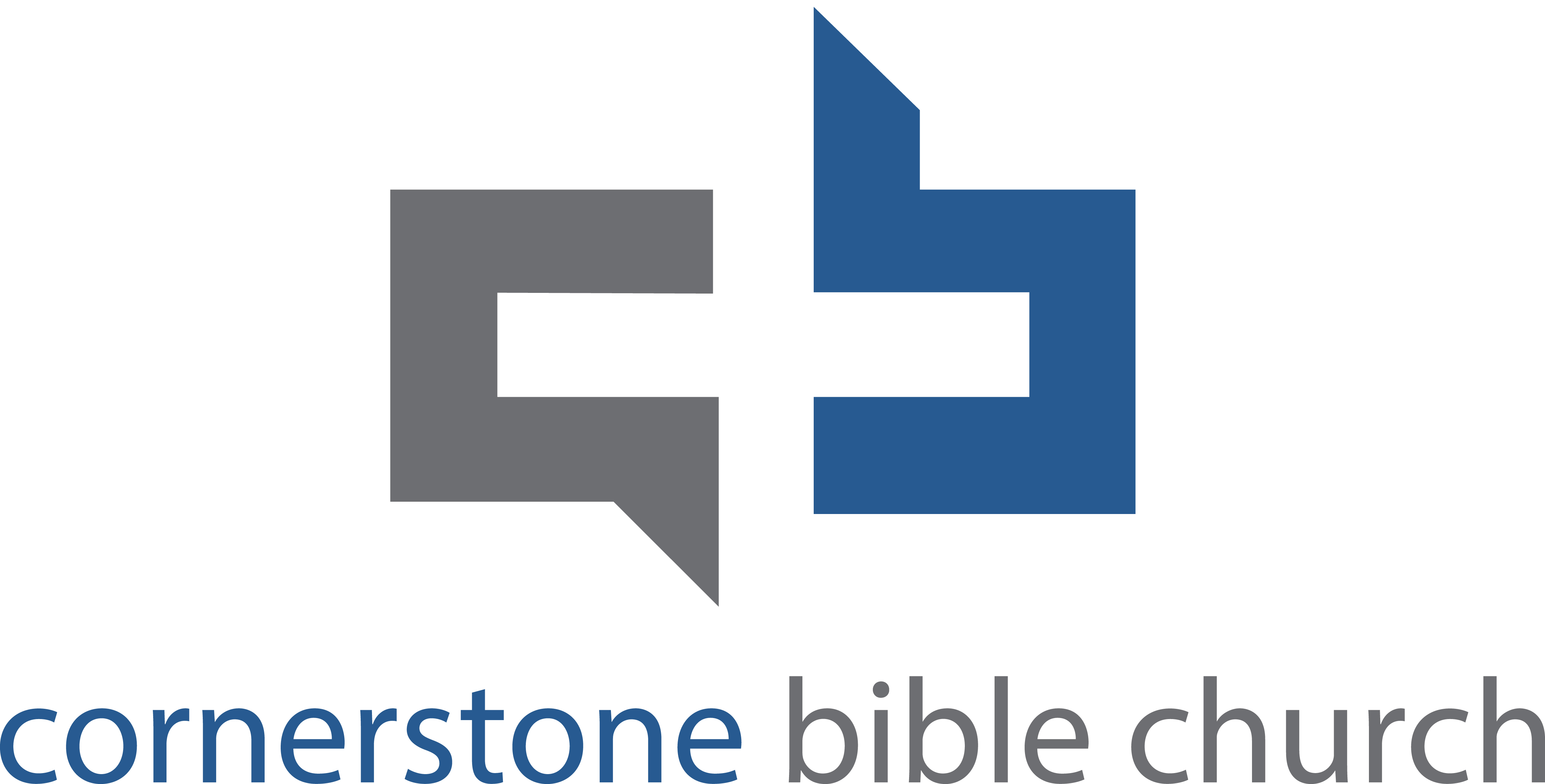 Dear Cornerstone Family,
This past Sunday when I returned home from church, I was confronted with the events that were taking place in our city and in our nation. When the details of George Floyd's death were made known, I was appalled, and heart broken. Then, as I watched the businesses of our fellow citizen's being burned and looted, I was very saddened. If you are like me, you are probably feeling a plethora of emotions like sorrow, disappointment, sadness, perplexity, hopelessness, loss, and maybe even rage. Therefore, it is critical in times like these that we allow the Word of God to formulate our thoughts and dictate our actions.
Tragically, racism has been a part of mankind's existence since the first sin and as a result the Bible has a lot to say about it. One passage that uniquely reflects the heart of God is the book of Jonah. Everyone is familiar with the narrative that begins with Jonah refusing to go to Nineveh and preach a message of repentance as the Lord commanded. Equally famous is the storm the Lord created causing the sailors on the Tarshish-bound ship to throw Jonah overboard and be swallowed by a great fish. However, what is not as well known is that Jonah's refusal to go to Tarshish was because he was prejudicial and despised the people that lived there. Eventually, Jonah relented and preached to the great city's inhabitants, and subsequently they repented and the Lord forgave them. Yet Jonah was furious and responded to the Lord's mercy with, "That is why I was so quick to flee to Tarshish. I knew that you are a gracious and compassionate God, slow to anger and abounding in love, a God who relents from sending calamity" (Jonah 4:2b). Put another way, "I knew that you would save the very people that I hate." God confronted Jonah's hatred for another race by demonstrating His inclusive love for all people, races, and nations – that is the heart of God!
So how can we have the heart of God? When God exposed the sin of Israel, as He has exposed the sin of America, He led the prophet to ask a rhetorical question on behalf of the nation: "With what shall I come before the Lord and bow down before the exalted God? Shall I come before him with burnt offerings, with calves a year old?" (Micah 6:6). God's response to this rhetorical question was, "He has shown you, O man, what is good. And what does the Lord require of you? Act justly and to love mercy and to walk humbly with your God" (Micah 6:8). Therefore, having the heart of God begins with these 3 actions:
Act justly.
Confess your own sins of prejudice. That could be towards a particular race, group, class, or religion. Hate what is evil and cling to what is good. Acknowledge that every person has been created in the image of God, and therefore every human being deserves respect. Affirm the Biblical truth that all life is sacred and demonstrate that through action. Remove barriers that keep people from God and His blessing.
Love mercy.
Let the things that break God's heart break yours. Be willing to mourn the loss and sorrow of others. Learn to be compassionate by exposing yourself to their pain. Grow in an understanding of the plight of your fellow man. Leave your bubble and spend time with those who are different from you – love your neighbor as your friend.
Walk humbly with your God.
Listen more than speak. Acknowledge your weaknesses. Refuse to presume that you can fix things. Quiet yourself before God. Follow the Lord's leading.
Tomorrow night we will gather at 7pm on Zoom for a prayer time of lament, to confess our sins and our sorrow. Then on Sunday, 6/7 at 5:00pm, church leaders in Glendora will gather at City Hall to cry out to God for healing and redemption. Please join me for both.
"If we confess our sins, he is faithful and just and will forgive us of our sins and purify us from all unrighteousness." (1 John 1:9)
Love,
Pastor Bruce